Visit Casa Daniela in Puerto Morelos, Mexico
Welcome to Casa Daniela, your perfect vacation rental property in the beautiful coastal town of Puerto Morelos, Mexico. This brand new building is ideally located just one block away from the pristine sandy beaches, offering you the ultimate beach getaway experience.
Casa Daniela features two spacious bedrooms and two modern bathrooms, ensuring a comfortable stay for up to four guests. The bedrooms are thoughtfully designed with your relaxation in mind, providing cozy beds, ample storage space, and a charming ambiance that will make you feel right at home.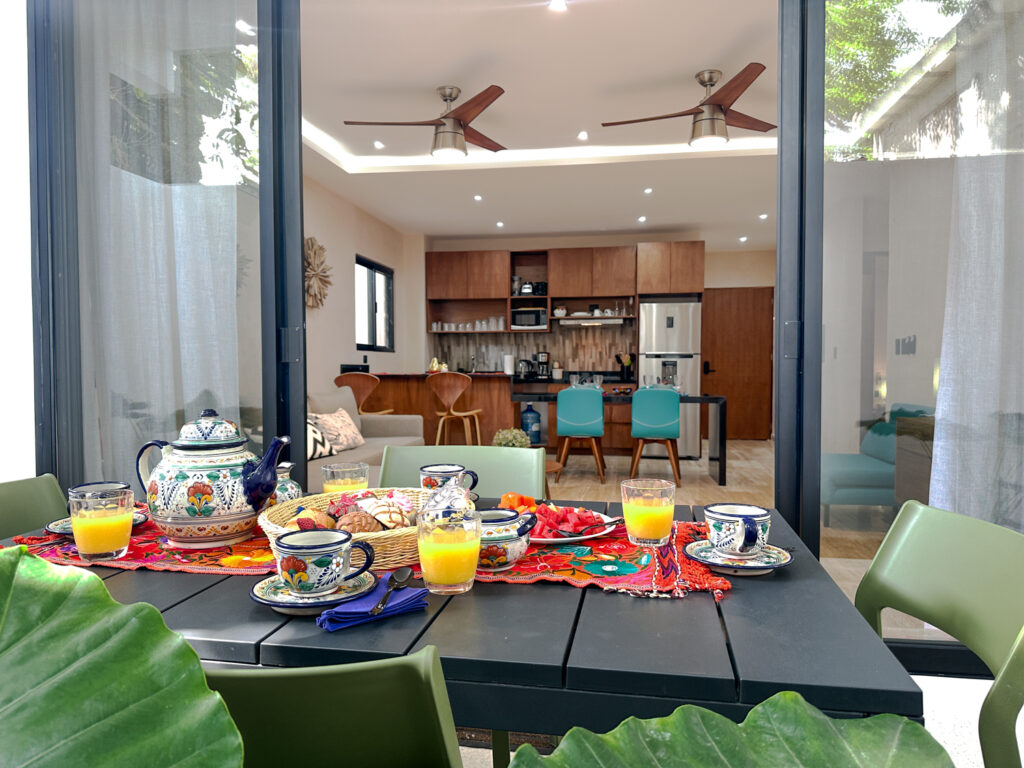 One of the highlights of Casa Daniela is the breathtaking rooftop area. Here, you will find a full swimming pool where you can cool off and soak up the sun while enjoying panoramic views of the surrounding mangroves and the sparkling Caribbean Sea. It's the perfect spot to unwind, sip a refreshing drink, and bask in the beauty of your surroundings.
The location of Casa Daniela is also worth noting. Situated close to the town center, you'll have easy access to a wide range of amenities and attractions. Explore the vibrant local markets, indulge in delicious Mexican cuisine at nearby restaurants, or simply take a leisurely stroll along the picturesque streets of Puerto Morelos. The town's laid-back atmosphere and friendly locals will make you feel like a part of the community in no time.
Whether you're seeking a peaceful beach retreat, an adventure-filled vacation, or a blend of both, Casa Daniela offers the perfect base for your stay in Puerto Morelos. Immerse yourself in the natural beauty of the area, relax in the comfort of your private rental, and create unforgettable memories that will last a lifetime.
Book your stay at Casa Daniela today and get ready to experience the best of Puerto Morelos. We can't wait to welcome you to this tropical paradise!