The home of Abbey del Sol in Puerto Morelos
A walk-through of the Abbey del Sol property in Puerto Morelos, Mexico with a view of one of the vacation rental apartments.
To see more photos of Abbey del Sol and apartment 11, please follow this link.
https://bookings-abbeydelsol.escapia.com/Unit/Details/56552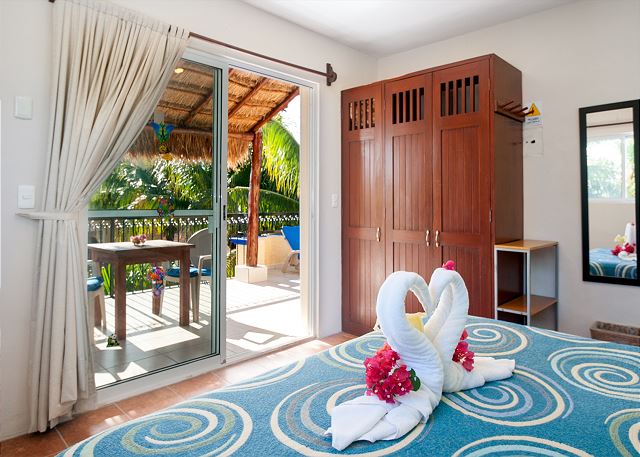 Watch above video and see how we can help you to have the best possible experience during your stay.
One of the ways we do this is by offering personalized assistance with reservations for tours and activities such as snorkeling, scuba diving, and even car rentals.
We know that planning your vacation can be overwhelming, so we're here to help you make the most of your time in Puerto Morelos.
In addition to helping with tour reservations, we can also assist with booking tables at local restaurants. Our team has a wealth of knowledge about the area and can recommend the best spots to indulge in delicious cuisine and drinks. So sit back, relax, and let us take care of the details. We're excited to help you make unforgettable memories during your stay at Abbey del Sol.