Introduction to the Maya Hinterland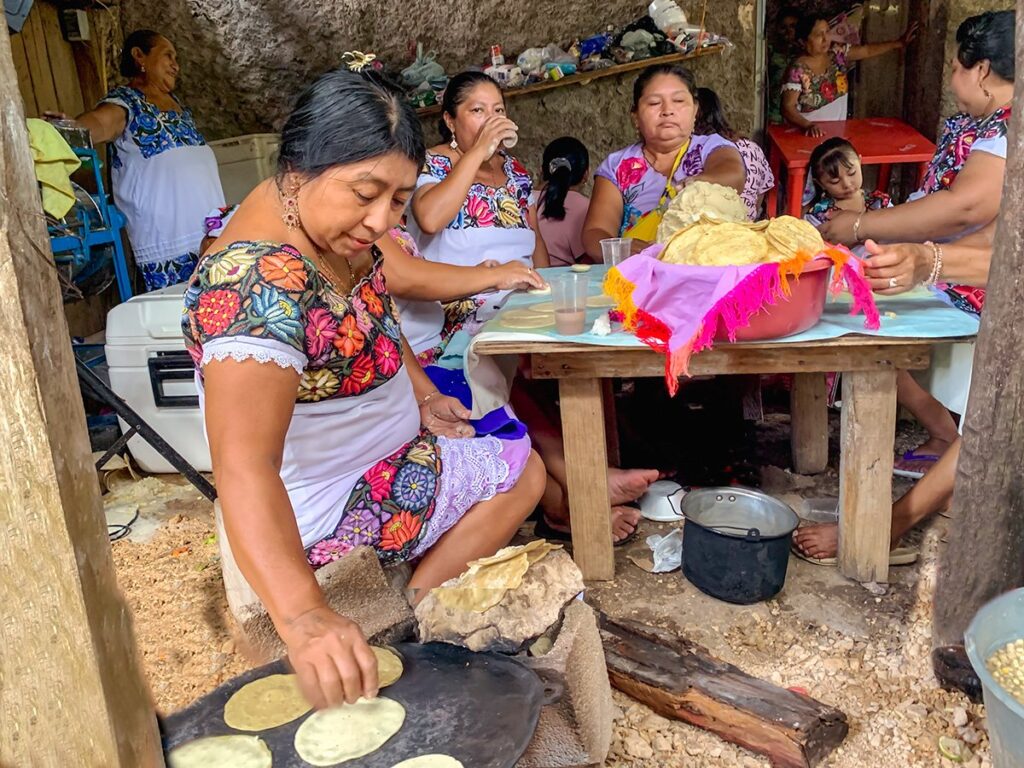 We at Abbey del Sol are sponsoring various projects in the Maya Hinterland.
These projects are initiated and managed by our dear friend Michael A. Maurus.
We asked him if he would share some insights of the Maya Hinterland with our guests and he happily agreed.
Please watch the introduction to the Maya Hinterland by him and the blogs that will come in future postings.
Watch Michael A. Maurus introducing you to the rural Maya community in the Hinterland of Puerto Morelos, Mexico.


What is the Maya Hinterland:
Located between Puerto Morelos and Leona Vicario, this area is home to a large population of indigenous Maya people who have been living there for millennia. Despite being relatively close to the tourist hotspots of Puerto Morelos, Cancun and Playa del Carmen, the Maya Hinterland has managed to maintain its unique character and way of life.
Michael A. Maurus is one of the people who have dedicated themselves to improving the lives of the Maya people in the region. He has been working on various projects aimed at promoting sustainable development and cultural preservation. One of his most notable initiatives is to promote the production and sale of Melipona honey, which is a traditional honey produced by stingless bees in the region. He has also been involved in various community development projects, including the remodeling of the Maya Museum Tuukul Taam in Leona Vicario and the creation of a Maya Theater there to help educate Maya children about their cultural heritage.
As a leading hospitality company in the region Abbey del Sol has recognized the importance of supporting the Maya community and has become a sponsor of Michael A. Maurus's projects. As a responsible and sustainable business, Abbey del Sol is committed to making a positive impact on the region, and they are proud to support Michael A. Maurus's work.
One of the ways that Abbey del Sol is promoting the Maya Hinterland is through the creation of video clips that showcase the beauty and diversity of the region. Michael A. Maurus is leading this project, which will provide guests of Abbey del Sol with an intimate look at the lives, traditions, and natural wonders of the Maya people. These video clips will help to raise awareness about the unique culture of the region and encourage visitors to support sustainable development initiatives that benefit the local community.
Overall, the Maya Hinterland is a fascinating region that is rich in history, culture, and natural beauty. Through the dedicated efforts of people like Michael A. Maurus and the support of responsible businesses like Abbey del Sol, the Maya community is working to create a sustainable and prosperous future that respects their traditions and way of life.