Tiff and the Cancun Market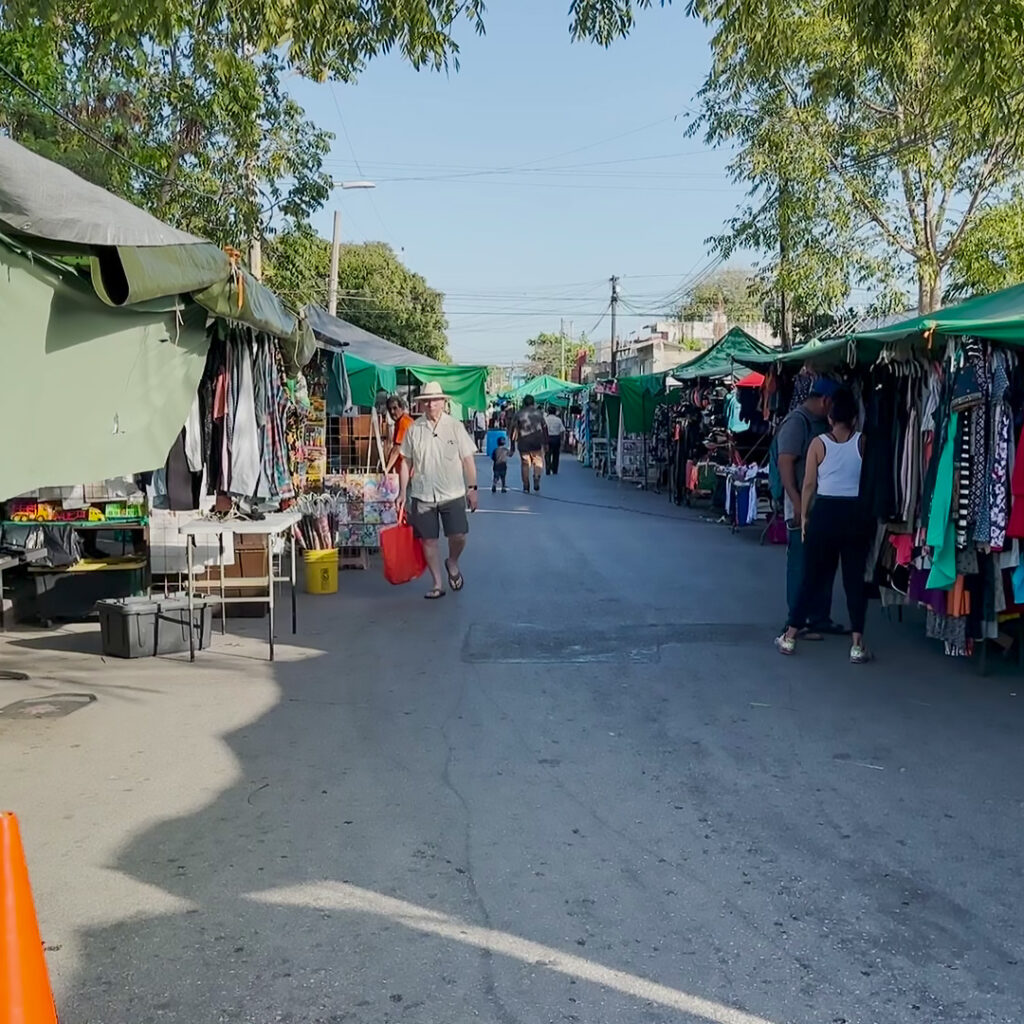 When Tiff is in Puerto Morelos he goes to the Cancun market every Sunday morning.
Guests staying at Abbey del Sol are welcome to join him.
Ask the front desk and they will arrange a trip to the real Mexico for you.
What is the Sunday Tianguis in Cancun:
The Sunday Tianguis in Cancun, Mexico is a popular open-air market that takes place every Sunday on the Lopez Portillo Avenue of the city's center.
The market features a wide variety of vendors selling everything from local handicrafts, clothing, jewelry, and souvenirs, to fresh produce, food, and drinks.
Visitors to the Sunday Tianguis can expect to find a bustling and colorful atmosphere, with vendors hawking their wares and bargaining with customers. The market is a great place to experience the local culture and to pick up unique and handmade souvenirs to take home.
The Sunday Tianguis in Cancun is open from early morning until late afternoon, and it is recommended to arrive early to beat the crowds and get the best selection of goods. It is also advisable to bring cash, as many vendors do not accept credit cards.