Property and Rental Management Services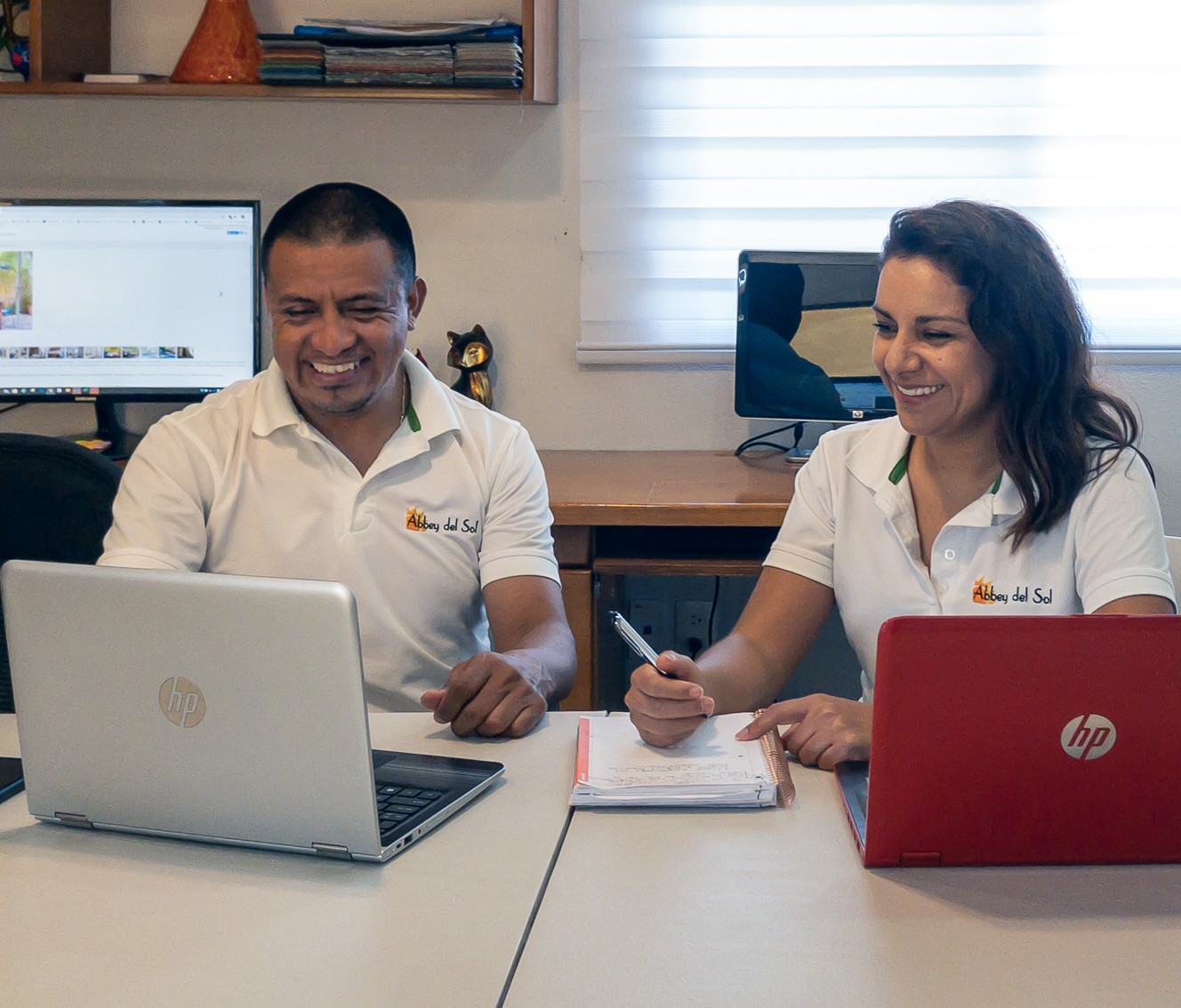 At Abbey del Sol, we have been providing property owners with peace of mind since 2005.  As property owners ourselves we will provide the same care to your property that we do to our own.
We are an experienced, fully bi-lingual company that can offer you support and insight into issues that face most non-Mexican property owner's in Puerto Morelos:
First and foremost - excellent maintenance so you don't have to worry
We can keep your property in regulatory compliance
Maximize occupancy by attracting satisfied guests who return year after year
Attractively present your rental property on many rental websites
Create rental income that can cover your maintenance costs and produce a secondary income
Protect and increase the value of your investment
Guests are looking for attractive, comfortable, well-maintained accommodations, a sense of security, and guest services when they need them. By providing those things we earn their repeat business and turn them into enthusiastic fans who will recommend your property to others, knowing they will not be disappointed.
Please contact us for more information about how we can help you enjoy owning property in our charming town.  We look forward to welcoming you to the Abbey del Sol Family!
They take care of our place as if it is their own 
My family & I stayed at Abbey Del Sol in 2010 and fell in love with the town and the people. We wanted to purchase a retirement home in Puerto Morelos but said we could never do it without a great management company. As luck would have it, we bought a wonderful casa in 2014 and we are beyond happy with the amazing job Nancy, Jin and their staff continue to do for us. We renovated the kitchen, put in new doors and windows as well as made improvements to the yard from home with Nancy & Jin finding all of the materials, workers etc. They take care of our place as if it is their own and they take pride in everything they do for us. Nancy & Jin are like family and we are grateful to have them."
Lori and Darrell - property owners
More than a management company - they have become my family!
I trust Jin and Nancy to take care of my home to the point that I never worry about it because I know they are there for me and my property. My guests are treated with care and helped in every possible way by the entire staff to make their vacation memorable.  If it weren't for Jin and Nancy and the great team they have created I would not be able to keep my house in Puerto Morelos.   I am so lucky to call Jin and Nancy my family and management company!
Jodi - property owner
I'm totally grateful and happy to have my properties as part of the ADS family.
Jin and Nancy´s Management Services company are doing a great job of constantly improving the standard of each of my properties, keeping them well maintained, making promotions to improve the business, and offering the guest's an invaluable vacation experience.  I definitely recommend their Management company for each property owner that wants to see his house or apartment well maintained and gain value every year.
Milko - property owner