Look behind the scene and meet the staff of Abbey del Sol vacation rental in Puerto Morelos, Mexico.
Meet the men and women who will make your stay in Puerto Morelos unforgettable. We're excited to announce the addition of a group of talented individuals to our team! As we continue to grow and expand, we're thrilled to welcome these new employees who bring a diverse set of skills and experience to Abbey del Sol in Puerto Morelos.
Each member of our new team has unique expertise.
It will help us to even better serve our guests and further our mission. We're confident that their contributions will help to drive our success and growth in the coming years.
Please join us in welcoming our new team members to Abbey del Sol! We look forward to the positive impact they will make on our company and the exciting future ahead.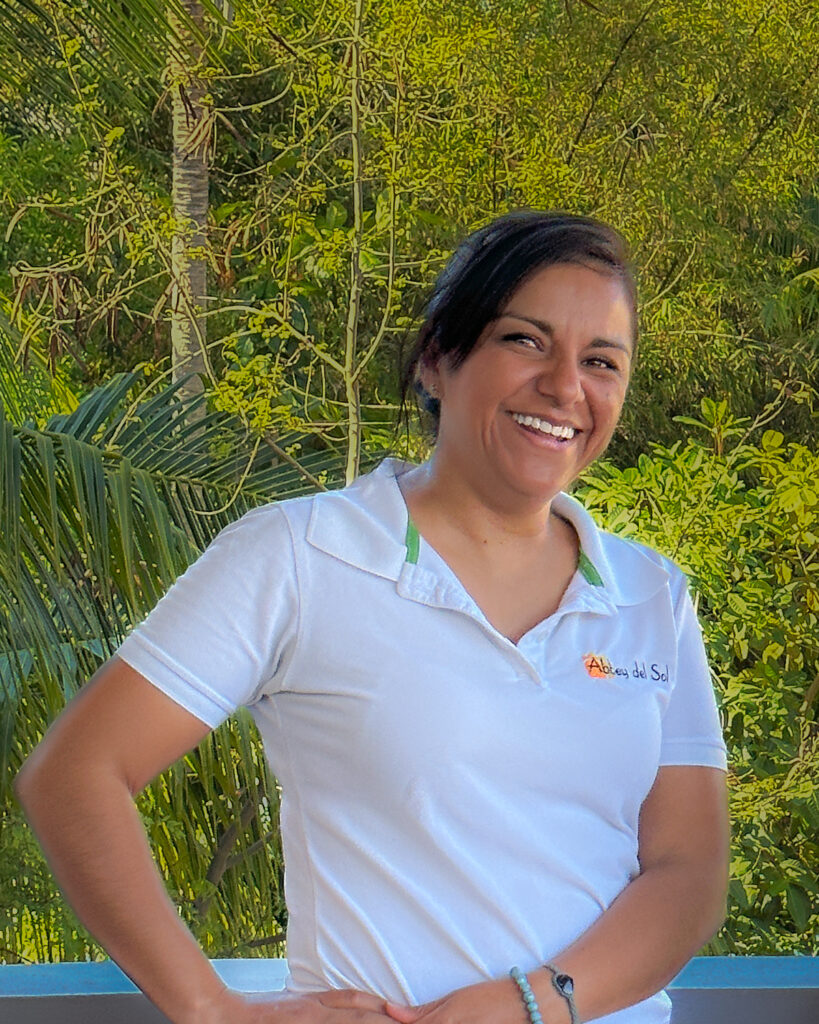 About Abbey del Sol in Puerto Morelos Mexico:
Abbey del Sol is a well-known vacation rental company located in the beautiful coastal town of Puerto Morelos, Mexico. We offer a variety of fully equipped and furnished vacation rentals, ranging from cozy studios to spacious apartments and villas. The main office of Abbey del Sol is located just a short walk from the town center and the beach, making it an ideal location for those who want to experience the town's laid-back atmosphere and natural beauty.
The property features lush gardens, a refreshing swimming pool, and a relaxing rooftop terrace where guests can take in the stunning views of the Caribbean Sea.
Abbey del Sol is also actively involved in the local community, supporting local schools and organizations through various initiatives. In addition to its beautiful setting and sustainable practices, Abbey del Sol is known for its exceptional hospitality.
The friendly and knowledgeable staff are always on hand to offer recommendations and assistance, ensuring that guests have a memorable and enjoyable stay. Whether you're looking for a romantic getaway or a family vacation, Abbey del Sol offers the perfect combination of comfort, convenience, and community involvement in beautiful Puerto Morelos.
About Puerto Morelos, Mexico.
Puerto Morelos is a charming coastal town located in the state of Quintana Roo, Mexico.
It is situated between the popular tourist destinations of Cancun and Playa del Carmen.
Puerto Morelos offers a quieter and more laid-back atmosphere compared to its bustling neighbors.
One of the town's main attractions is its beautiful beaches, which boast crystal clear waters and pristine white sand. The Mesoamerican Barrier Reef, the second largest coral reef system in the world, is also located just offshore, making it a popular destination for snorkeling and diving enthusiasts.
In addition to its natural beauty, Puerto Morelos offers a variety of cultural experiences for visitors. The town is home to a number of art galleries and museums, showcasing the work of local artists and the area's rich history. The town square, or zocalo, is also a popular gathering place for locals and visitors alike, featuring restaurants, cafes, and shops.
Despite its growing popularity as a tourist destination, Puerto Morelos has managed to maintain its small-town charm and friendly atmosphere. Whether you're looking for relaxation on the beach or adventure in the water, Puerto Morelos is the perfect destination for those seeking a balance between natural beauty and cultural experiences.