Returning year after year to Puerto Morelos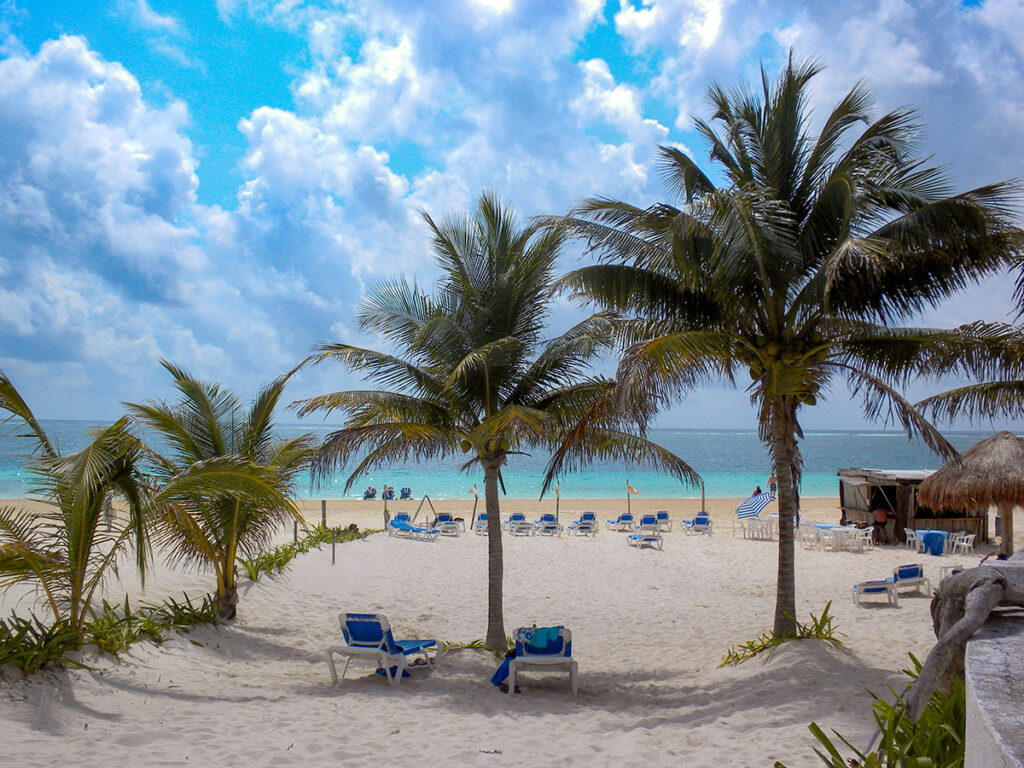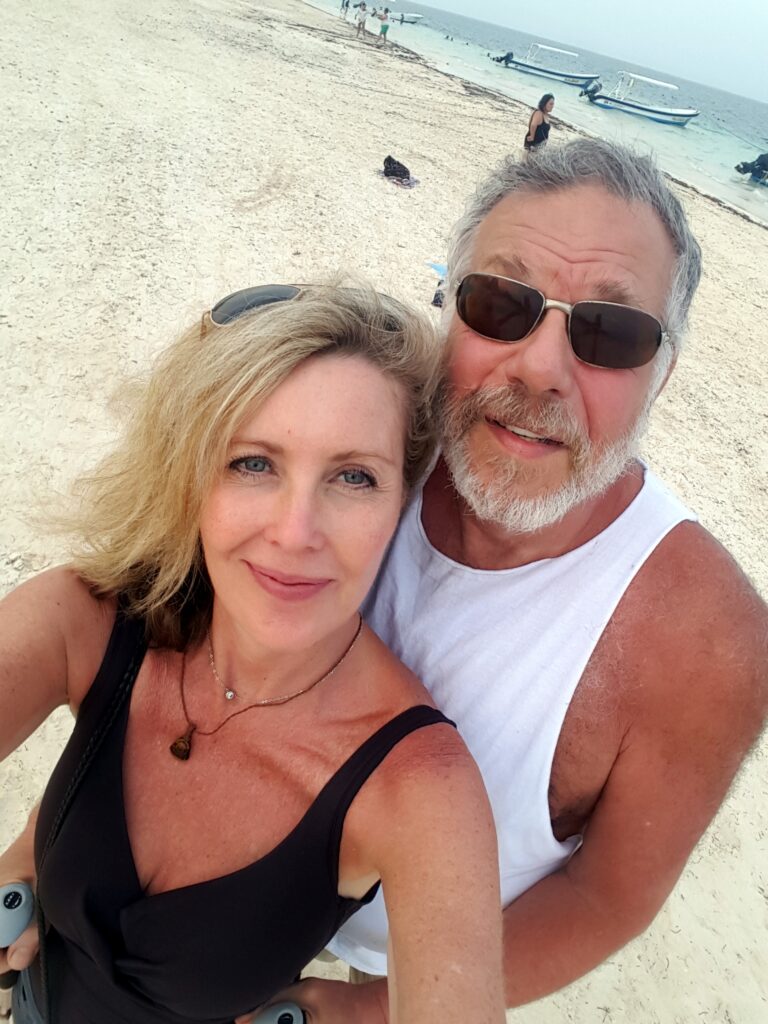 A guest blog from Greg and Julie.

I am often asked why, with a world of possibilities, Julie and I return, year after year, to Puerto Morelos and Abbey del Sol. It all started when friends introduced me to Puerto in the mid-nineties. It was still a hidden beach town and fishing village halfway between Cancun to the north and Playa del Carmen to the south. It was a place you could drive by and not even realize that there was a town there.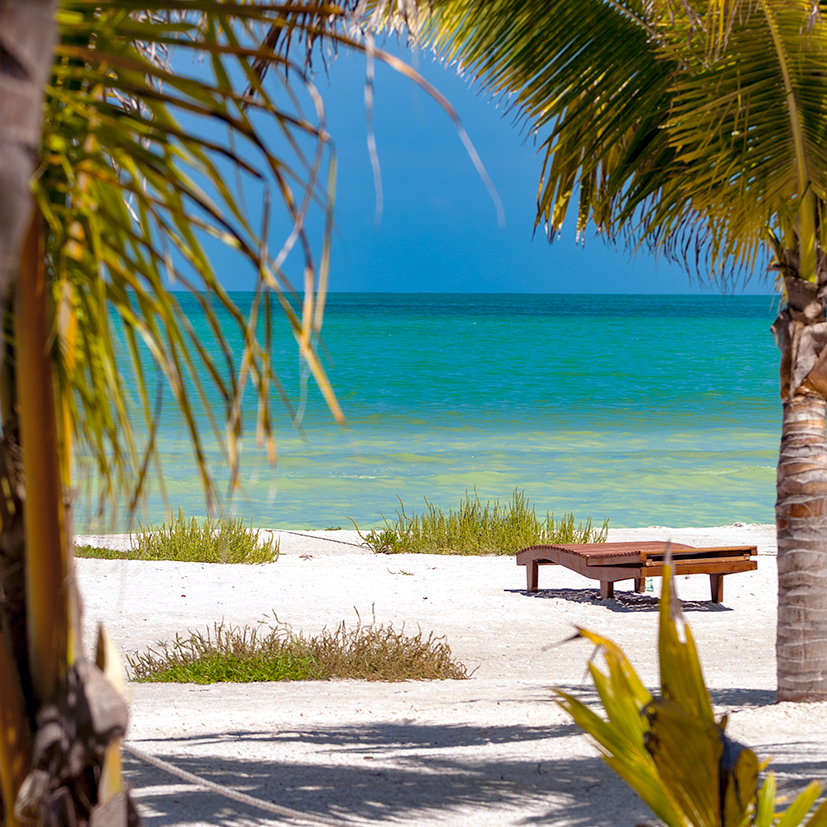 Twenty miles, but a world away, from Cancun.
I'd made several memorable trips back, with friends, since that first visit, but a decade later and recently married, I hoped to introduce Julie to what I had enjoyed along the sandy beaches of the Riviera Maya. After ten or so years away, I was hoping that the town hadn't changed too much since my last visits. I was encouraged to see that, in 2009, The New York Times published an article describing the town as "Twenty miles, but a world away, from Cancun" under the headline "What Mexico Once Was." Still, knowing that my personal experience was years out of date, Julie had questions. We left messages at several places in Puerto Morelos that were listed on VRBO. Of the two that returned our calls, only one respondent took the time to answer Julie's long list of questions.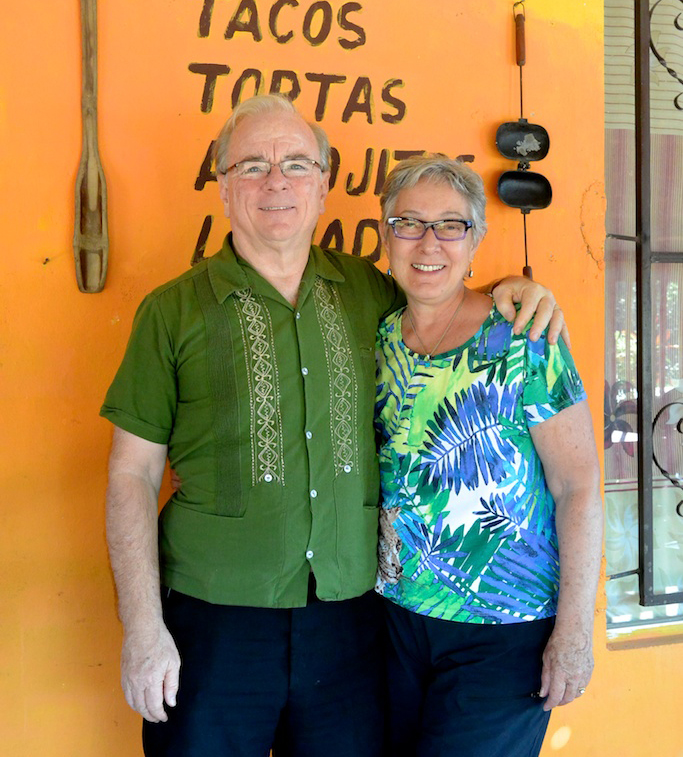 Where Travelers Find a Home…it's not just a slogan.
Abby Walker, who with her husband Tiff owns Abbey del Sol, spent almost ninety minutes chatting with Julie, and the call ended with the first of many annual reservations, all for the same charming apartment a block-and-a-half from the beach. The warmth of that phone call is reflected in every aspect of Abbey del Sol. Abby and Tiff still own the small cluster of apartments, and we see many of the same friendly staff people there year after year. It says a lot about a place that it isn't just a great place to stay, but a great place to work as well.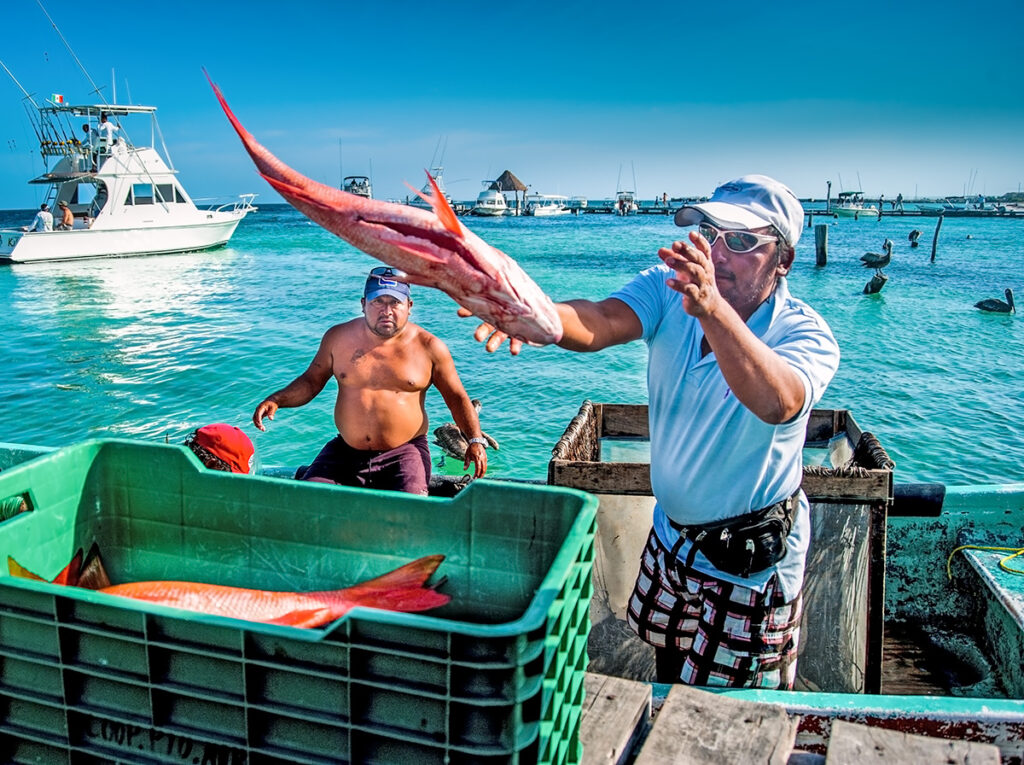 Puerto Morelos has grown, but there are still no designer outlets, no cookie-cutter chain restaurants, and not much of a raucous, spring-break scene. I like to think that it's more popular with travelers—folks who want to connect with the local culture—rather than with tourists, though it certainly doesn't lack for comfort.
At Abbey del Sol, we find pretty much everything we expect, from a comfy bed and a well-equipped kitchenette to things we'd never thought of. There's an inside table, of course, but also another out on the apartment's private patio. After coffee and breakfast, we can relax and read or walk to the pool shared with about half a dozen apartments. Or walk the block and a half to Unico, a small open-air bar on the beach.
Of course, we can also stroll the eight blocks into town for coffee and breakfast street-side at Café D'Amancia next to the plaza in the middle of town. Or enjoy one of the other non-chain restaurants scattered around town.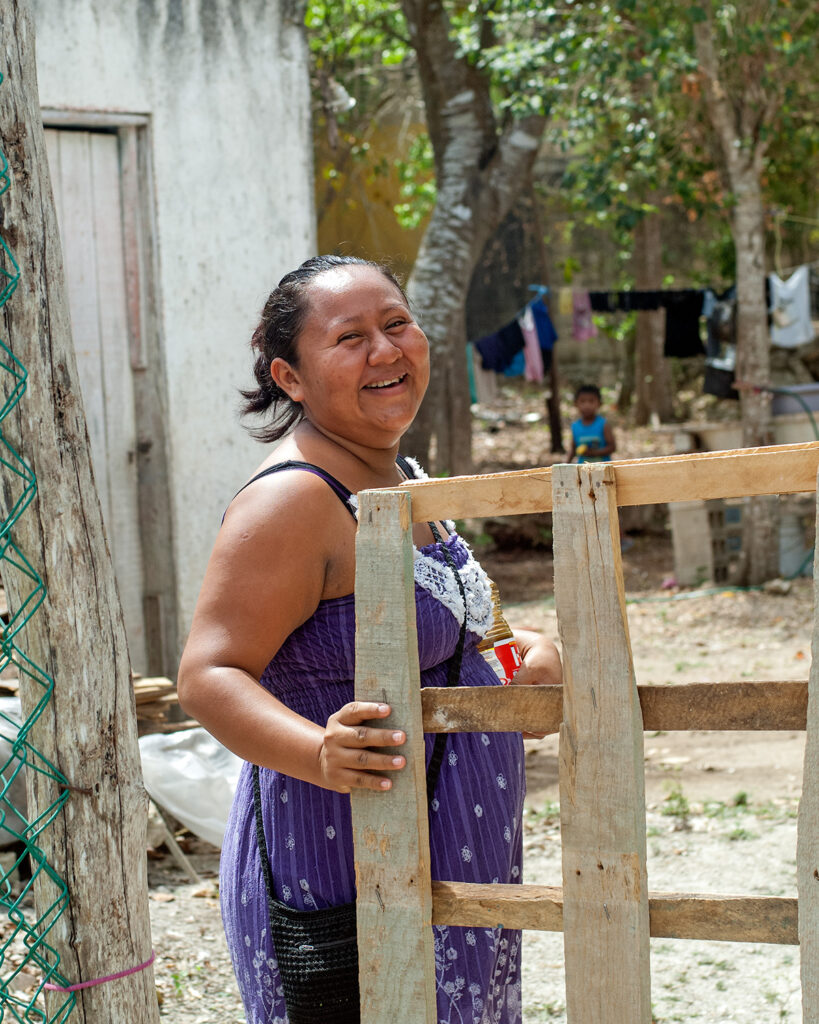 Smiles…the universal language.
I love the fact that Puerto Morelos is still a place where it helps to speak a little Spanish. It's not that you couldn't get by without it; more for the way it makes me feel. I think it's that traveler versus tourist thing. When I first traveled to Puerto, my Spanish came bubbling up from wherever it had been hiding since high school. I had no idea that it was still in there someplace until it popped up and said "Hi, remember me?" It feels good to speak the language, even if it's halting, and the native speakers are always somewhere between patient and amused. But if you don't have a word of the language, a smile works just as well.
Maybe it's the same all throughout Mexico, but every time we return to Puerto, the smiles are among the first things we notice. Maybe it's the size of the town. Or the pace. Or both, but pretty soon you're doing it too. And it isn't just being on vacation. Vacations can feel like work, but Abbey del Sol and Puerto Morelos don't, at least not for us. There are places to go and things to see, but doing nothing is a perfectly viable way to spend an afternoon or a day.
Abbey del Sol typifies everything we love about Puerto Morelos. Eight blocks to the town square. Three minutes to the beach, where a chaise lounge under an umbrella waits, along with a cold Corona or Coke. If an eight-block walk to town seems exhausting, there are friendly, affordable taxis, which the office staff will cheerfully arrange, or a fleet of free, balloon-tired bikes. And if you just want to kick back in the evening, the office has an astounding library of movie DVDs.
We'll be headed back to Abbey shortly, and Julie and I are starting to smile already.

Text by Greg Kagen

Photographs ©Michael A. Maurus