El Nicho, a favorite for breakfast comes with an interesting story
Come for the Food… Return for the Entire Experience
We highly recommend this eclectic gem to enjoy an early or leisurely breakfast in Puerto Morelos. Second only to the menu options is the scintillating, open-air ambiance which offers beautiful murals rich in vibrant color and artistic touches at every turn. From tiny table-top succulents to the flowing fountain, to the spacious seating, this restaurant not only delights the palate, but every other sense as well.
The tastefully decorated courtyard will invite you not only to enjoy El Nicho's delicious food but will encourage you to relax and stay a little while longer. And in Puerto Morelos, isn't that what it's all about?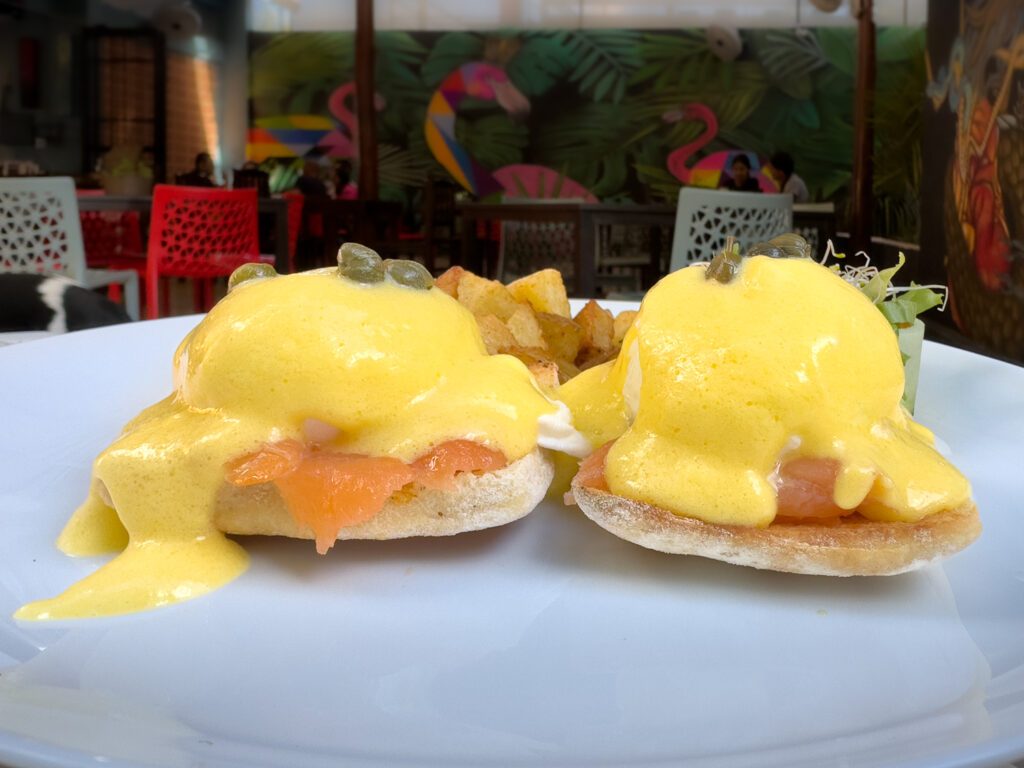 A Unique and Varied Menu!
El Nicho's diverse and inventive menu was first created by Chef Pablo back in 2010. To this day it is still remembered and loved by many. Pablo's signature Eggs Benedict with delicious Hollandaise Sauce is one of our guests' favorites, but you'll find you have a varietal bounty of Benedict options from which to choose if you're feeling adventurous, and I'd plan some extra time for decision-making.  From well-crafted fruit juices and smoothies to authentic breakfast and lunch dishes that promise magical fusions of flavor and inspired creativity, you will no doubt find and explore something to your favor that will keep you coming back for more.
Pablo sold the restaurant in 2015 to new owners, Manny and Astrid, who have done an excellent job of enhancing the experience. They've continued to feature many of Pablo's favorites and have added their own mouth-watering flair to the menu. They've recently moved to a much larger location on "Eat Street," just a leisurely stroll from the Abbey del Sol properties. This stretch of Av. Rojo Gomez is just a few steps north of the Town Square, which means the next steps of your Puerto Morelos itinerary are just around the corner.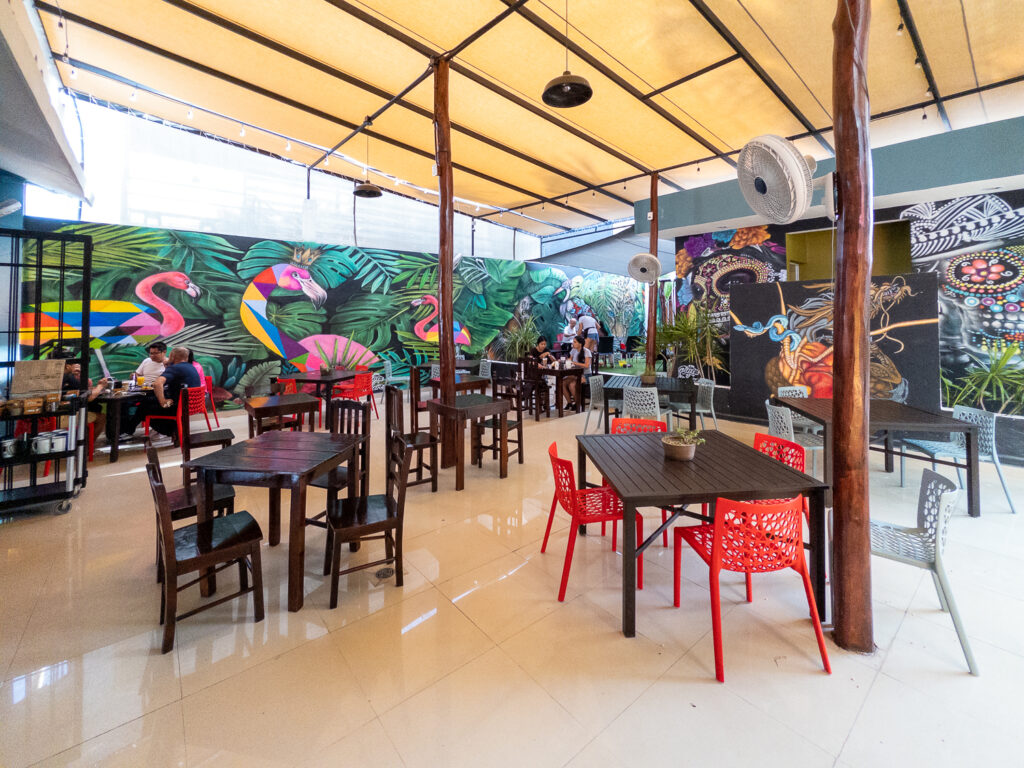 A bit of Abbey del Sol History
Twenty years ago, standing in the place of El Nicho's new location was a restaurant called Ole Pepe. It was from Pepe and Blanca, the restaurant's owners, that we bought the original Abbey del Sol house. Ole Pepe employed a bartender named Efrain, or Jin for short. In addition to tending the bar at night, Jin tended the garden behind the house during the day. In what is now the main dining room of El Nicho Abby and Tiff, 20 years ago, hosted a birthday party for Jin's 2-year-old daughter, Mildred. Today you can meet this charming young lady in the Abbey front office when you check-in.
Our introduction to Jin was one of the best parts of buying the original Abbey del Sol house. He spent a year learning English and became Abbey del Sol's first employee. His hard work, creativity, and meticulous attention to detail have helped make Abbey the unique place it is today. Fast-forward 20 years, Jin is now one of Abbey del Sol's owners. Returning guests are wholly familiar with Jin and our staff's excellent service and dedication to elevating our guests' experience which sets the stage for the duration of your visit. Everything comes full circle, doesn't it? Welcome to Abbey del Sol, Where Travelers Find a Home!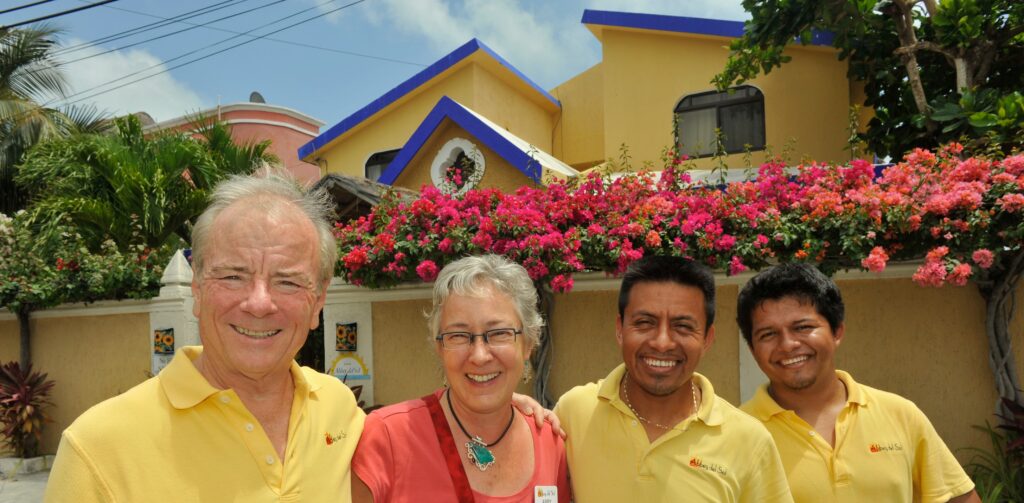 About the Author: Abby Walker
Abby and her husband Tiff are the original owners of Abbey del Sol (ADS). They founded ADS 20 years ago when the couple first visited the historic Puerto Morelos, the last remaining small coastal town in all of Riviera Maya. Abby looks forward to sharing her favorite tidbits and secrets to fully enjoying everything there is to discover on your next getaway.